Latest Technology
At ACS asbuilts, we use the latest drafting and surveying technology to deliver the most sophisticated, easy-to-navigate Asbuilt drawings possible. Our survey team updates to the most cutting-edge hardware every 12 months. We're constantly listening to customer feedback, and update our software to integrate their requests every six months.
Our Asbuilt Tools and Equipment includes:
GeoSlam Zeb Revo and Zeb Horizon Laser Scanners
Leica BLK 360 Laser Scanners
Leica Disto Laser Measuring Devices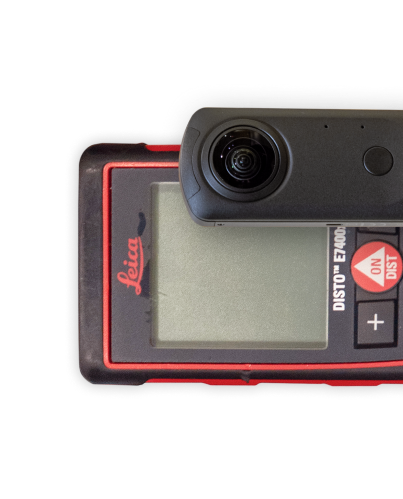 Real-Time Asbuilts
Our surveyors use Class One lasers linked to tablets or PCs to measure and draw any space, instantly creating either an AutoCAD DWG or Revit file. Our Class One lasers are mounted to a monopod and connected to a tablet or PC through Bluetooth technology. This ensures that our surveyors can reach any area in your space without a ladder or lift equipment, so they do not interfere with your day-to-day business operations. Every laser dimension we take is saved to the DWG on its own hidden layer. This allows our in-house QA team to verify the accuracy of the dimension and the method the survey team used.
Asbuilts in the Cloud
With your asbuilt drawings uploaded directly to our cloud server, you'll have round-the-clock access any time, anywhere. And at ACS asbuilts, we take cloud storage and security very seriously so you don't have to worry about the security of your asbuilt drawings. Our dedicated servers are housed in secure data centers with a 30-day runtime in the event of a world disaster. We upgrade our server hardware every year and our software every week.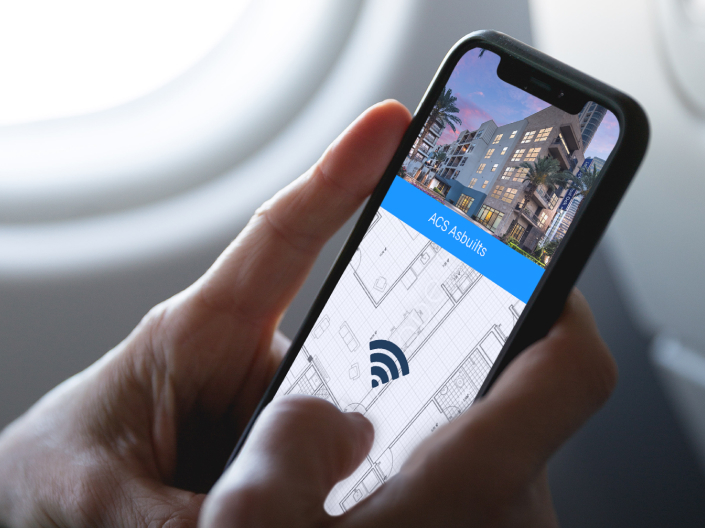 Our Services
Commercial As-Builts
ACS asbuilts has created asbuilt drawings for all types of buildings, including commercial, industrial, multifamily, retail, medical, and more.
Learn more
Multi-Site Surveying
Our multi-site asbuilt surveying allows us to efficiently provide clients with accurate asbuilt drawings for multiple store locations of a franchise.
Learn more